Nepal part 2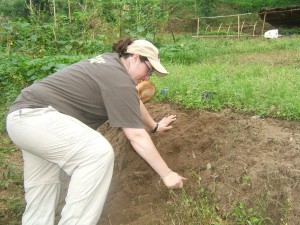 After my time with the Buddhist monks had come to an end, I decided I wanted to try out the agro-forestry project in Nepal. Kaule was the name of the village the project took place, and it was only about 45 minutes outside of Kathmandu.
I arrived with my English teaching partner from the monastery. Kaule was way smaller than Besishar, and was located on the side of a mountain. We had a nice little house with modern amenities, excluding hot water.
During the morning and early afternoon, we would visit local farmers and assist them with whatever they needed to prepare their land for the plant. Usually this consisted of helping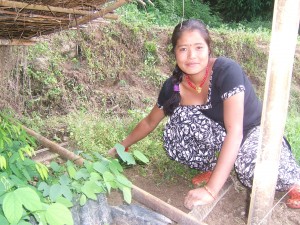 them pull grass so the ground was only soil. We also encouraged everyone to have some sort of nursery, to get their crops going. This allowed them to get a head start on whatever season they were growing for.
I also found myself painting fences and assisting a farmer who was turning cow dung into fuel. Some of the villagers were weary of help from us, and didn't really buy into the notion of starting a nursery. It was very tough work going up and down the side of the mountain every day making our rounds to the different farmers. However, it was well worth it when we were welcomed with tea!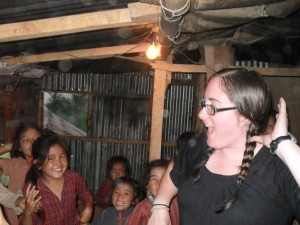 In the evenings, we set up an English class for the local children. We had about 15-20 kids join us every night. Our classroom was nothing more than a slanted shack that was set on the edge of the mountain. The kids loved the games and songs I would teach them at the end of the lessons. They weren't used to learning in such a fun way!
I thoroughly enjoyed my time in Kaule, and would highly recommend Hands for Help Nepal as an organization to volunteer with. They are very flexible, and want to make sure that you, as a volunteer, are happy.